Levenger has just announced a set of gifts in their holiday catalog sure to please the multilingually-minded. Rosetta helped with the concept of one of these gifts - a set of multilingual learning blocks. The set of blocks is based on the "Swadesh List" - a set of basic vocabulary words that are found in most languages, because they have to do with basic human experience - our families, our bodies, and our natural environment. Each of the 28 blocks has a different word in commonly taught languages: Spanish, simple Mandarin, French, German, Latin and English.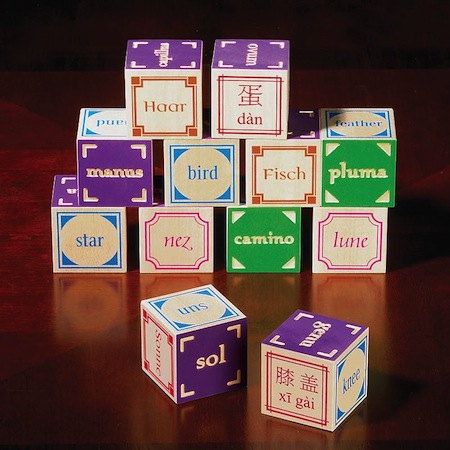 Levenger is also rolling out several other multilingual gifts for the holidays, including this beautiful set of Cherokee Syllabary blocks:
You can read about some of the other gifts, and Levenger CEO Steve Leveen's interest in promoting multilingualism in this post on his blog.
We are delighted that Levenger is a supporter of the Rosetta Project.
---